Steve DeDoes Music Productions –
(734.663.6357, www.dedoesmusic.com, steve<AT>dedoesmusic.com)
is an incredible musical resource for corporate events, clubs, and private occasions.  For your specific function, the music package that makes it special might be:
a great solo pianist who can – at a instant – provide the right song and/or background for every moment;
a small, tight instrumental ensemble that fills the room with a comfortable and sophisticated sound; or
a versatile small band, including vocals, that plays a wide range of styles and dance grooves for all ages.
and, whatever the musical format, having a group or combo that is experienced in performing for unique events – including fundraisers, meetings, and tightly-packaged presentations with themes and/or speakers.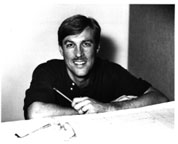 Pianist, producer, and music director Steve DeDoes has "done it all" in the entertainment and music industries. He has led national tours, theatrical triumphs, and prominent concerts – but also has performed for countless private events and in a variety of intimate settings.  Our Live Music page allows you to see and hear the noteworthy lineup of bands, combos, and other options that we offer (Motor City Beat, etc.) these packages and other groups can operate as quartets and other small ensembles to play, jazz, pop/rock, funk, or whatever to make your event come alive.
DeDoes Music – sure to be able to provide you with exactly the right sound for your event or function. Contact us for more information, and to discuss how you can access the musical high notes for your occasion. Learn how the best live music can be accessible, affordable, and adaptable for your needs.