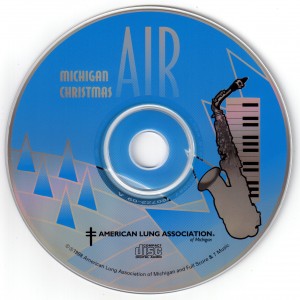 December 17, 2017 – "Michigan Christmas Air" – a song that has become our proud "Christmas card" to and from our home state – served as the brightest ornament on a choral Christmas tree in a glorious venue in downtown Detroit.
The Detroit Childrens' Choir presented their "Christmas Festival" at the Cathedral of the Most Blessed Sacrament on Woodward Avenue.  A number of outstanding youth vocal groups from throughout the region – along with the Detroit Symphony Youth Chorale – presented a program that traversed the spectrum of holiday vocal music…and then, for the finale, all the choruses' united in a rousing rendition of "Michigan Christmas Air," with the composer at the piano.  The performance caused a packed house to rise to their feet in applause and celebration – for a great tune, a great concert by these young talents, and for a great boost to Christmas 2017.
"Michigan Christmas Air" was, of course, the title track for the album of the same name back in 1998.  It was composed to incorporate all of the voices and many of the instrumentalists that presented a diverse array of styles and expressions across the album's musical journey.  Now, it lives on as an anthem for our state – along with new lyrics for the final verse (in the original recording, the final stanza speaks to the missions of the American Lung Association).
Here are some photos from the event…they don't really do justice to the splendor of the young performers, and the absolute glory of the Cathedral…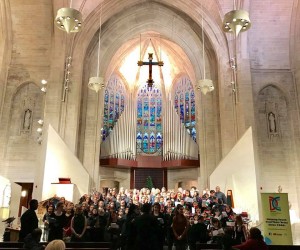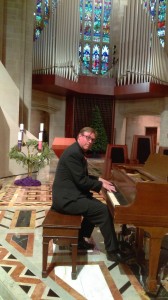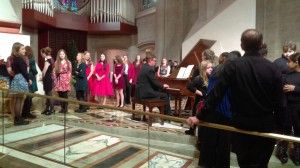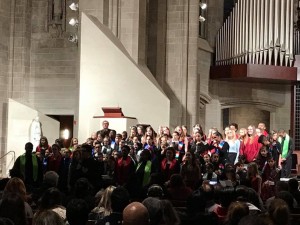 Thanks to Music Director Eric Taylor and the DCC organization for including me in this event !  I was extremely proud to take part, and to have "MCA" performed so spectacularly.  What a joy to hear and work with these voices !